IRON MADE MAFIA
Client:
Iron Made Mafia is a fitness and lifestyle brand with a mission for its followers: to live with purpose, love with passion, and lift with pain.

Project details:

I worked closely with Iron Made Mafia's founder to develop a branding identity that felt solid and energetic, while also striking a balance between rest and recovery. The color palette reflects this balance and is used consistently throughout all assets. To create a cohesive look and feel, I art directed and designed the logo using a set of chains to frame the logotype and monogram. I created three different versions of the logo for various applications and applied the chain pattern throughout different assets. For the digital ads, I used part of the chain to create a frame around images of an athlete.

In addition, I incorporated punchy quotes with big type, tight kerning and leading on posters and social media posts to create impact. For the t-shirt design, we chose to illustrate the story of Perseus and Medusa to portray Iron Made Mafia's mission to its followers: to live with purpose, love with passion, and lift with pain. I carefully cut out Persues from the background in Illustrator, and used Photoshop to create a halftone for the printing vendor. The story of Perseus is one of courage, resourcefulness, and the ability to overcome seemingly insurmountable obstacles.

Finally, the Workout & Diet Program followed the same branding guidelines, with the use of Adobe Illustrator and Photoshop to create cohesive assets that embody the Iron Made Mafia brand.

Overall, our branding and identity successfully captured the brand's unique vision and resonated with the target audience.



Logo variations:
Color palette:
Business card:
Posters in-situ:
T-shirt design: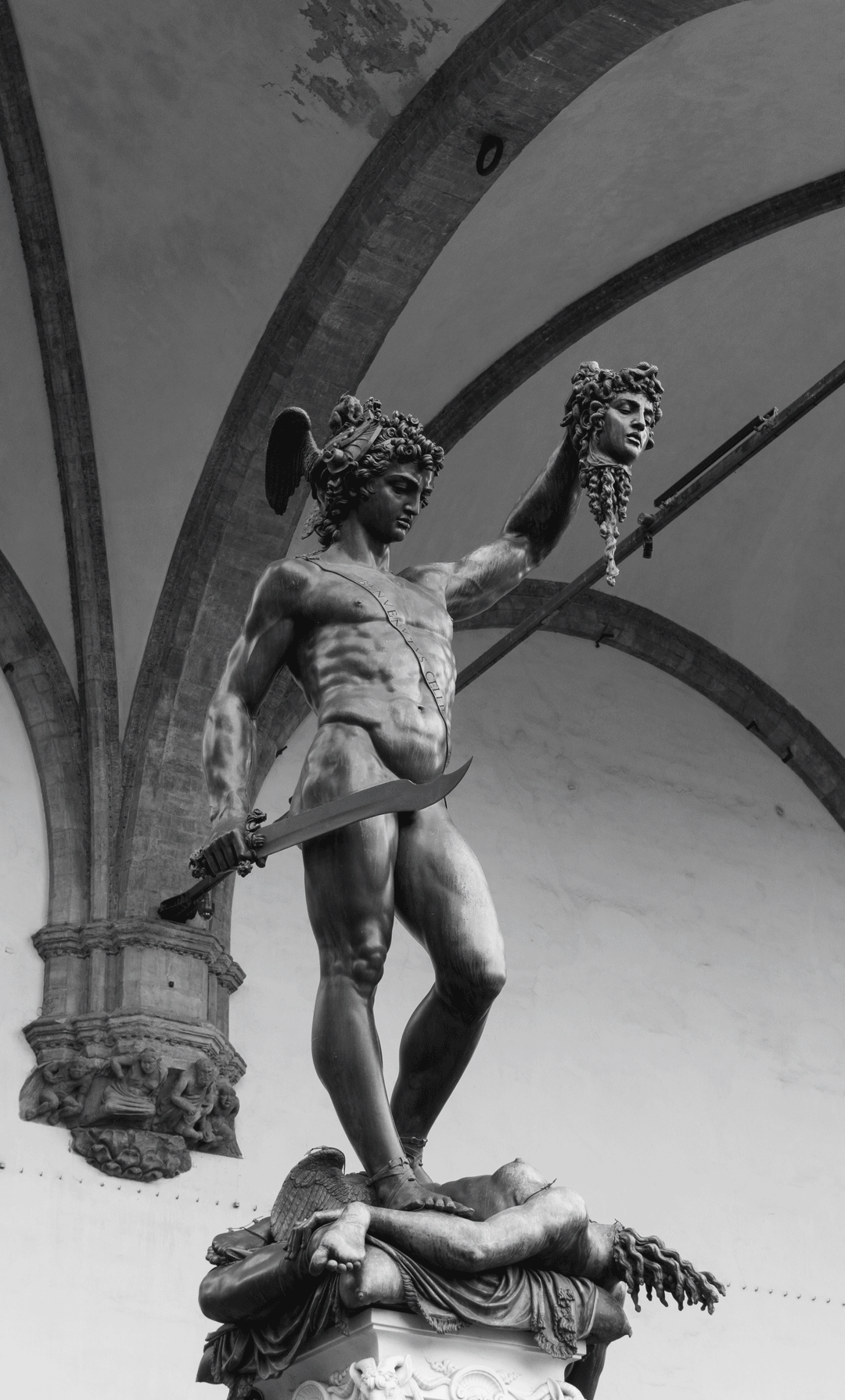 T-shirt design conversion to halftone:
Meaning behind t-shirt design
for IG Stories:
Workout & Diet Program
sample pages: